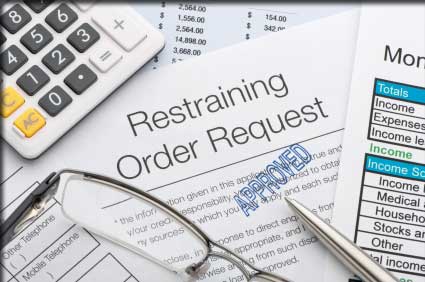 Restraining Orders
The purpose of the California Prevention of Domestic Violence law is to prevent abuse between family and household members and dating couples.
 Victims of domestic violence may request a protective order to prevent future occurrences of abuse.  Temporary orders may be issued ex parte (only a party requesting orders appears before the court). Following issuance of a temporary order, a hearing is held during which the judge decides whether the final restraining order should be issued. Restraining orders may be issued for up to 5 years. Restraining orders may include provisions prohibiting contact, excluding a perpetrator of domestic violence from the residence, and other orders designed to prevent future abuse. As a part of a restraining order, the court may make provisions for child custody and visitation, child support, spousal support and an award of attorneys' fees and costs. Being a victim of domestic violence is a devastating experience. Being falsely accused of perpetrating domestic violence can be just as devastating. This office  provide knowledgeable, responsive and aggressive representation of your interests in the proceedings involving restraining orders in Yuba, Sutter and Colusa Courts.
Call Yana Berrier at (530) 674-2258  for a consultation.